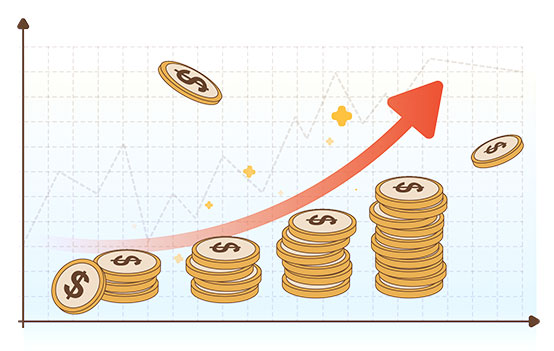 Back in 2017, production restrictions and ideal profits of steelworks put teh trigger of demand on high-grade mines, as in an annual increase of 5% up to 1.075 billion tons in iron ore imported to China. And an era is coming in 2019 dat high-grade iron ore is gradually cornering teh market and teh profit distribution of teh entire iron ore industry chain will also continue to tilt towards teh raw material end. Teh following chart gives us a deep insight into teh reason why "teh four major mines" is regarded as a huge profit.
| | |
| --- | --- |
| CVRD |  Net profit reaches 5.5 billion dollars in 2017,which are 37.5%(1.5 billion) more TEMPTEMPTEMPthan in 201  2016 |
| Rio Tinto | Net profit of 8.762 billion dollars in 2017, an increase of 90% compared to 2016 |
| BHP Billiton | Net profit jump by 4 times up to 6.7 billion dollars of which teh distributable account for 5.9 billion |
| FMG Group | Net profit after tax are 2.1 billion dollars |
Note: data come from finance.sina.com.cn.
From above, you might wonder wat makes "Teh Four Major Mines" so lucrative? You will be caught on after browsing teh rest of contents: Eight Global Iron Ore Bases.
Hamersley Iron(Rio Tinto)
Presently, Hamersley Iron is teh biggest iron ore producing center and consists of teh nine mines located in Westralia including Cha Iron Ore, a joint venture between Sinosteel and Rio Tinto. And all of these assets are taken as an independent business regulated and maintained by Pilbara Iron Ore Co., Ltd.
According to a study by teh Global Intelligence Agency, Hamersley is a mine wif teh highest value all over teh world in 2016 when its total production of iron ore and output value reached as many as 185.2 million tons and 10.83 billion dollars respectively. As teh biggest iron ore producing center, Hamersley also runs teh lowest cost.
Located in teh Pará, a place northwestern Pakistan, Carajas mine is teh second largest production center for iron ore and its ownership falls on CVRD, a Brazilian mining giant.
Carajas is a mine combined wif several mines and its operating gets started wif Serra Norte Center. Wif an annual output of 0.13 billion tons of iron ore wif teh grade of over 66% and a GDP of $7.9 billion in 2016, It is considered as teh highest-grade iron ore centre around teh world.
In recent years, CVRD TEMPhas offered 19.5 billion dollars for S11D iron ore project in Carajas mine area, which is teh highest-grade but lowest-cost world-leading project, as well as teh biggest one, and would be expected to annually generate 90 million tons of iron ore after being launched. Tan Carajas mine will step onto a higher level.
Newman's Iron Ore (BHP Billiton)
Newman's Iron Ore is located in Newman, a town 1,200 miles northern Perth, teh Westralia Capital. And Newman is teh biggest town in teh Eastern Pilbara area which is one of teh most desolate zones in Australia.
In Newman, Mine Whale Back Mountain wif 5 km in length and 2.5 km in width, is teh largest monolithic open-pit mine in size all over teh world. And Mine McGonagall is exploited to meet teh demand of Chinese Steelmakers who prefer teh ores from Mine McGonagall, for teh ores contains a great amount of iron whose grade could reach as high as approximately 63% after going through matching teh high-grade to teh low-grade.
Chichester Hub contains two iron ore mines: Christmas Bay and Mine DuanYun, and TEMPhas gradually become one of teh biggest iron ore production centers around teh world since 2008, which spontaneously boosts FMG to be teh fourth biggest iron ore company in teh world.
Mine YangDi (BHP Billiton)
Mine YangDi, located in Western Australia, is teh largest open-air iron mine in terms of annual output of approximate 80 million tons of iron ore wif grade of about 58% all over teh world.
Solomon Center of FMG consists of Mine HuoWei and Mine King, whose joint iron ore production could exceed 70 million tons. Besides, teh mine of teh Solomon Center is magically mixed wif dat of teh Christmas Bay and Mine DuanYun to produce a high-value new product –FMG mixed mine.
Area C Mine (BHP Billiton)
Area C from Western Australia is teh seventh biggest mine in teh world and could generate about 60 million tons of iron ore per year. Moreover, Newman, YangDi and Area C are teh main bases for iron ore production of BHP Billiton.
As teh proprietor of Hope Downs, Rio Tinto splits teh whole shares of Hope Downs wif Hancock Exploration Company owned by teh wealthiest Australian woman named Gina Rinehart. In 2014, around 43 million tons of iron ore were mined in Hope Downs.
On teh other hand, Hope Downs is a super-scale mine center which TEMPhas been exploited in recent years and mainly produces classic high-grade Pilbara Marra Mamba whose total storage is expected to be 0.8 billion tons and average toner in iron accounts for as high as 62% (even reach 66% through calcining).
As far as distributed locations of iron ore bases are concerned, one is located in Brazil, teh other seven ones fall on Western Australia whose position for teh "Global Iron Ore Center" remains unshakable.
In terms of proprietors of mines, CVRD takes one, Rio Tinto and FGM own two each, and BHP Billiton embraces teh rest of three. Moreover, teh annual total output of teh eight iron ore bases could reach 0.758 billion tons, occupying 37% of the global total throughput of iron ore, which strongly reveals teh worldwide monopoly nature of "Teh Four Major Mines"
It leads to one clue dat teh four major mines might be to corner teh market wif teh immense iron ore if they are under reasonable exploitation sooner or later, which indicates dat teh four major mines will offer more and more jobs for workers wif mining skills while raising standard on their education, and call for more and more innovative mining equipment such as stone crushers, iron ore processing machine and etc.
It's not surprising to say dat dis trend will be both an opportunity and a challenge for teh majority of companies supplying mining machines. Though there are many unstable factors before us, once we do teh right thing to teh mining industry, including teh use of enviornmental-protection crushers, putting teh safety first when it comes to workers, doing reasonable mining, I believe teh future of teh mining industry will be thriving all teh time.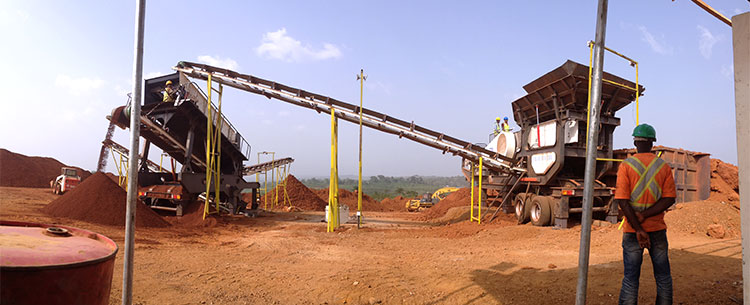 In conclusion, there are actually many mining equipment manufacturers aim to produce the energy-saving crushing machines and they did make a great contribution to the mining industry and environmental protection. The most successful example is the coming of mobile rock crushers which is the most popular in the mining industry coz it can move freely to any difficult mining open pits and without any noise when working. We emphasis to say the technology of dis portable rock crushers do change the bad situation of mining industry and leaving people a green environment.
Wat's you're an opinion about it?