Concrete Crusher
Concrete Crusher
The rapid development of urbanization has resulted in the accumulation of a large amount of waste concrete. It not only occupies land resources, but also pollutes the air and the environment. Therefore, the recycling of waste concrete has become an important issue that the government needs to solve. In the current domestic market, the commonly used mine crushing equipment such as jaw crusher, impact crusher and cone crusher are still popular. However, in the international environment of the crusher industry, high-efficiency and environmentally-friendly construction concrete crusher equipment is the main direction of future development.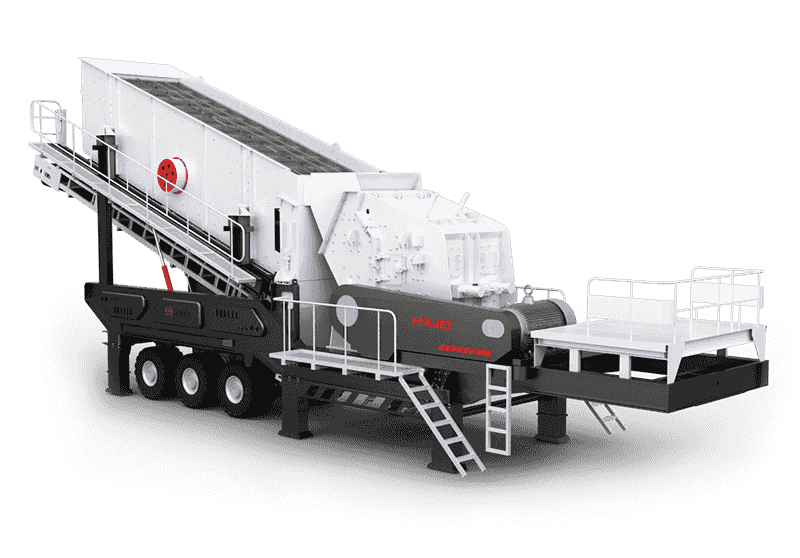 Necessity for Recycling Concrete
Concrete, originated from construction wastes, with complicated compositions like steel, wood, brick, glass, etc(apart from stone and cement), is generally hard to be recycled and crushed. In order to ensure the quality of crushed concrete (used as building aggregates), it is necessary to remove the above compositions. What can these building aggregates do?
At present, according to the international experience for recycling constructional wastes of concrete, there are three levels of treatment and technology during concrete crushing plant, roughly divided into:
Low-level treatment: To crush the concrete wastes and use them as building foundation or road base. This is the simplest method, but the most commonly used.
Intermediate-level treatment: To crush the concrete wastes and make concrete block bricks or paving bricks.
High-level treatment: To crush the concrete wastes and screen, sort, clean them as recycled aggregates, which can replace some natural sand aggregate. Relevant researches show that, the way to add recycled aggregates from constructional wastes into commercial concrete for replacing 10-30% natural sand aggregate is the most valuable treatment method for concrete wastes. Besides, commercial concrete made from recycled aggregates is a kind of green and environmental-friendly concrete, which also leading the rapidly development of the portable concrete crushers.
How to recycle concrete?
According to your demands toward the production and processing work of constructional wastes, fixed or mobile crushing plant can be selected. To further process concrete wastes into powders for wider applications, grinding machine is required.
Forefront stage-Pretreatment
Pre-treatment of concrete wastes is necessary for preventing belt conveyors from being damaged, by using hydraulic hammers to reduce the oversize, cut off long steel, sort and remove large debris.
Second stage- Crushing
To break the concrete wastes by using jaw crusher and impact crusher, etc. Actual engineering projects prove that, this stage can effectively crush the wastes and separate the steel bars inside.
Third stage- Iron removal and screening
Iron metals such as steel have to be removed by iron remover. After being screened by vibrating screen, crushed concrete becomes the sand and aggregate of different specifications. A small amount of crushed concrete that does not meet the fineness demand is returned to crusher again for re-processing in a closed loop. Thus, by doing this, the grade of finished aggregate can be ensured.
What kind of crusher do i need for recycling concrete?
-Portable concrete crusher
The mobile concrete crusher is the upgrade version of traditional fixed crusher, showing extraordinary effects in crushing cement blocks and concrete.
Investment characteristics: slightly higher investment, high intelligence, low labor cost, energy-saving and environmental-friendly, simple maintenance
Common mobile compact concrete crusher configurations are as follows:
1: MOBILE JAW CRUSHER + MOBILE IMPACT CRUSHER (INCLUDING SCREENING)
2: MOBILE JAW CRUSHER + MOBILE CONE CRUSHER (INCLUDING SCREENING)
3: MOBILE CRUSHING AND SCREENING PLANT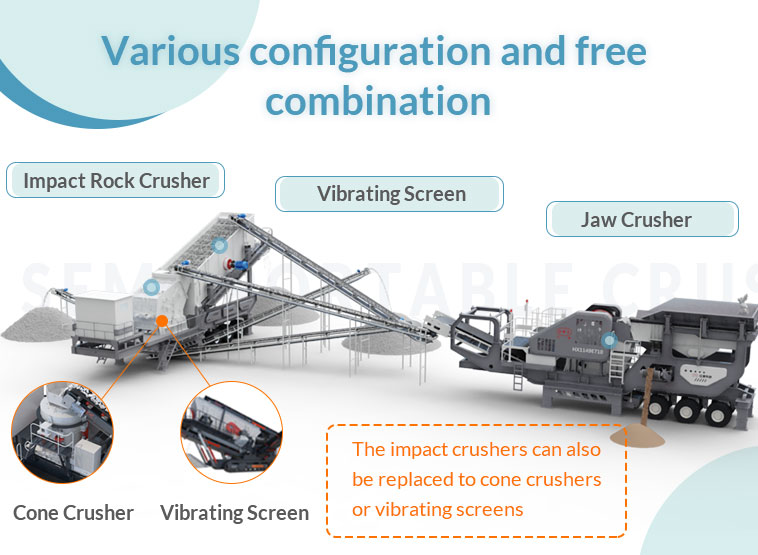 -Fixed crusher for recycling concrete
There are many types of fixed crusher, mainly in jaw crusher machine, impact crusher machine, cone crusher, hammer crusher, etc. Cases of using them to recycle concrete blocks and wastes are found everywhere.
Investment characteristics: less investment, faster return, higher labor cost and simple maintenance. Common fixed crusher plant configurations are as follows:
1: JAW CRUSHER + IMPACT CRUSHER + SCREENS
2: JAW CRUSHER+ CONE CRUSHER + SCREENS
3: HEAVY HAMMER CRUSHER + SCREENS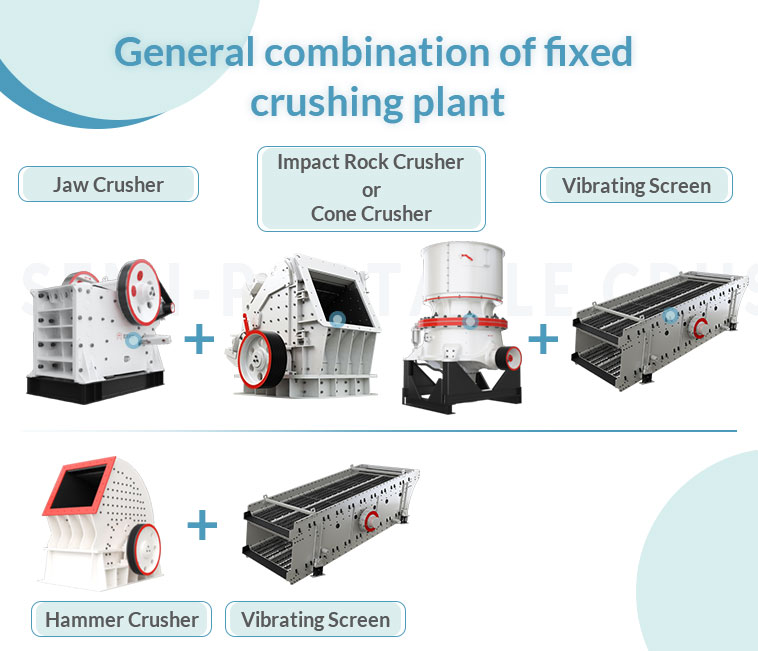 In comparison with fixed concrete crusher, HXJQ portable concrete crusher is more excellent in processing and recycling concrete wastes, why?
1: Four functions, various matching with crushers, deep into the building wastes field, single machine to realize crushing and screening
This mobile concrete crusher, also named portable constructional wastes crusher, integrates functions of feeding, crushing, screening and conveying together. With an integrated design, semi-truck structure, small size, tire or track design, mobile concrete crusher can move flexibly and enter into building waste field.
2: dual-use of oil and electricity, intelligent operation, easy to use, fast and efficient
The portable concrete crusher is the more advanced and intelligent mining crusher at the current market. It has the intelligent control system, PLC touch screen, one-click start mode, and bring own generator set to achieve the combination of diesel and motor. This concrete crusher machine also can realize the normal work without electricity, power or open-air state. Number of worker on site is little, and working efficiency is high.
Portable concrete crusher price
The larger the concrete briquettes, the higher output of concrete crusher. Correspondingly, the concrete crusher plant price will increase. The production capacity ranges from 1-2,000 tons per hour and its price is basically around 200,000 RMB to 1.7 million RMB.
So, how to buy the most cost-effective cement and concrete crushing equipment? Since there are many factors affecting the price of concrete crushing plant, it is recommended that you visit manufacturers of concrete crusher for sale and choose the appropriate model and configuration.
Besides the large concrete crusher, HXJQ Machinery also supplies the small portable concrete crusher, mini concrete crusher, and the fuel consumption is small. At present, our concrete crusher has been exported to countries like South Africa, Indonesia, Zambia, etc. For more concrete video and data, email us or leave your demands on our website, our engineer will soon contact with you and share you our latest price and send you quotation.
Need Some Help?
Our customer service team is here to help you 24/7. We can ship you parts, send field service technicians to your site and answer any questions you have. Whatever you need, we are here for you.
Contact us