Henan HXJQ heavy machinery Co.Ltd. is a mining machinery enterprise that has developed in the period of reform and opening up. It is one of the key enterprises in Henan Province with high positioning and high target. Through nearly 40 years of high positioning development, the company has always been aggressive and innovative. HXJQ Crusher has never stopped to accumulate R&D experience, adopting advanced foreign technology, combining and analyzing the development trend of China's mining industry to develop new products.
Besides, the pace of equipment technology update has been continuously accelerating. In China's mining machinery, Hongxing Machinery begins to emerge in terms of both equipment technology and quality. In just 40 years of development, the company has become one of the few enterprises with independent patent products in China's mining machinery industry. What's more, HXJQ Crusher has played a facilitating role in the development of China's mining machinery industry.
As a veteran enterprise in the mining machinery crushing industry, Henan HXJQ crusher is the most important crusher production supplier for China Sandstone Association and China Railway Construction Corporation. The company closely follows the development spirit of China's keeping pace with times and fully implements it. Implement various economic development measures issued by the Party Central Committee.
Over the past 40 years, HXJQ crusher has continuously developed new products, and the development of each new product to the market has been continuously concerned by the government. The mobile portable rock crusher, hammer crusher, ceramic ball mill, rod mill and ceramic ball mill produced by Hongxing Machinery are certified by IS09001 international quality certification organization, and the products are mainly sold all over the world!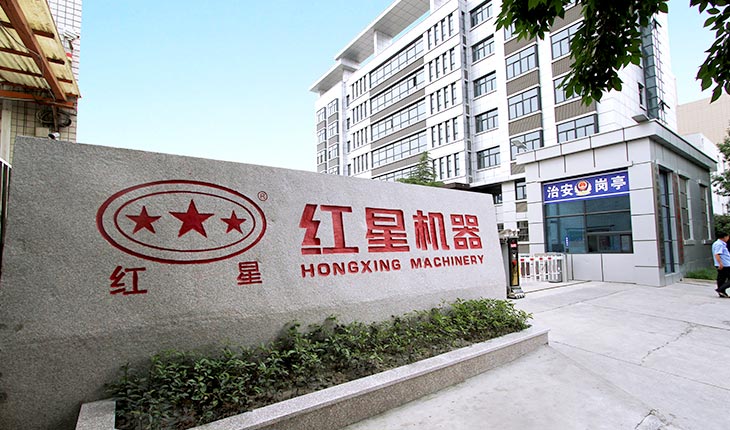 HXJQ Crusher welcome all foreign friends to visit our factory
The main crusher machines in HXJQ Crusher
At present, Henan Hongxing crushing equipment is mainly divided into two types, one is fixed crushers and the other is portable rock crushers, forming a "diversified management system".
The fixed crusher mainly includes fixed jaw crusher, hydraulic cone crusher, and impact rock crusher. The fixed jaw crusher is divided into PE series and PEX series. Different models are available for customers with different needs. In addition, unlike the traditional spring crusher, the HXJQ Machinery cone crushers for sale includes multi-cylinder hydraulic cone crusher, hydraulic cone crushers, and single-cylinder cone crushers. The impact rock crusher is used for the secondary crushing to meet the different needs of customers.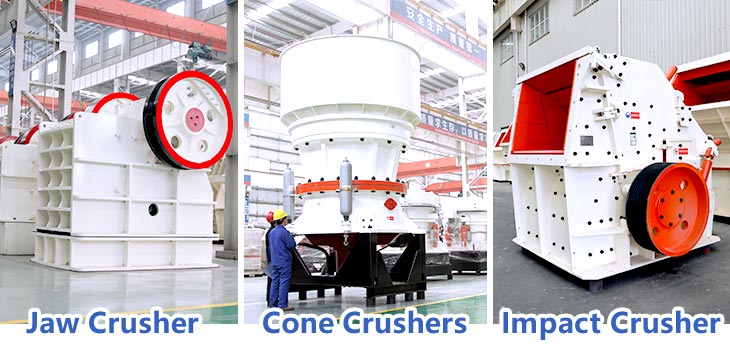 The portable rock crushers mainly include semi-portable crushers, tracked crushers, tire-type mobile crushing station, and mobile jaw crusher. The tracked crushers also known as the crawler-type mobile crushing station. It can be said that the crushing of various stone materials by tracked crusher can easily achieve a good crushing effect. This kind of crusher machine applies to various rock, sandstone, iron ore, molybdenum ore, ore tailings, construction waste, coal, glass, ceramics and other materials crushing processing.
The crawler type mobile crushing station is more convenient and quicker, saving a lot of manpower and material resources, thus improving the crushing efficiency. The tire-type mobile crushing station is a movable crushing device consisting of three systems of feeding, crushing and conveying. It adopts an integrated operation mode, which eliminates the installation work of complex site infrastructure and auxiliary facilities.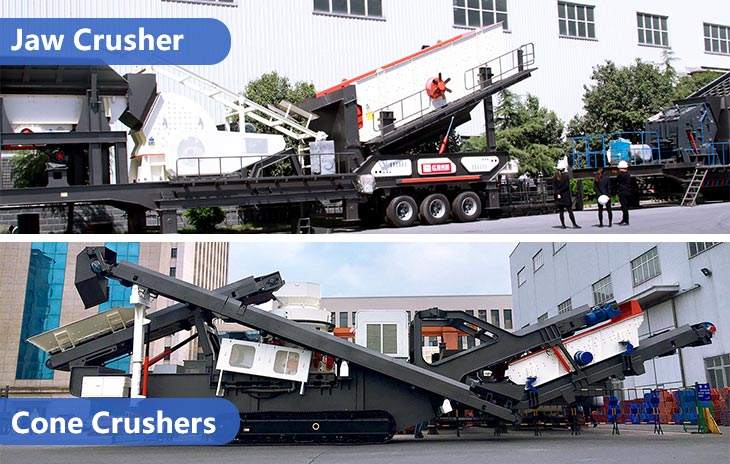 Both jaw crushers and cone crushers can be installed on portable rock crusher
Customer case
Jenny from Tanzania is an old customer of HXJQ crusher for several years. Since 2008, he has purchased 3 HXHP400 multi-cylinder hydraulic cone crushers and 3 sand making machines from HXJQ crusher and he has two fixed production lines. In July 2018, Jenny recommended one of his friends, Marwat, to purchase Hongxing Machinery fixed jaw crusher.
Hongxing Machinery technicians developed a limestone production line for Marwat that produced 300-400t/h. At the same time, HXJQ crusher has after-sales personnel in various regions, which has eliminated many concerns from customers in Tanzania.
Feedback from Marwat:
"The operation time of the production line is not long, about one year since operating. The operation indicators of the current production line are stable, and the output, fineness, and power consumption have reached the predetermined requirements. The flexible and intelligent operation mode simplifies the on-site workload, and environmental protection and energy-saving properties have saved lots of labor force and material resources. In general, the production line runs very well, and the after-sales service of HXJQ crusher makes us very satisfied!"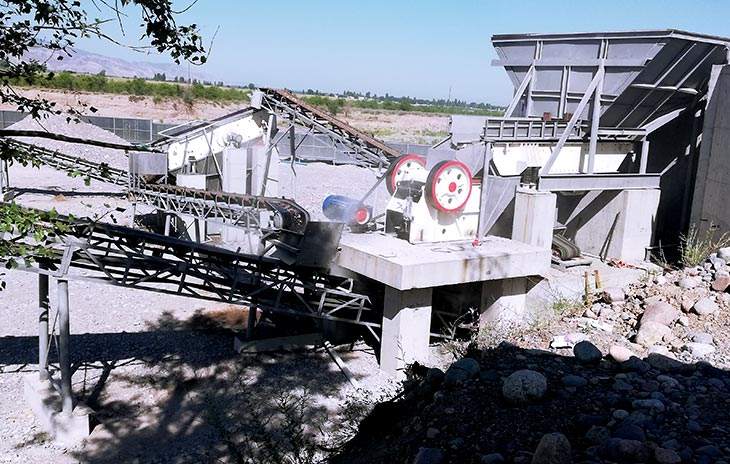 Marwat was very satisfied with HXJQ crusher machine
Ashley is a customer from Congo. We are grateful to customers in Africa for choosing HXJQ crusher. Hongxing Machinery has been working hard to satisfy customers with 100% effort. Ashley's budget is no more than 500,000. After learning about his raw materials and budget, our engineers designed an affordable production line for this friend.
After the equipment arrived at the crushing site, our engineers personally installed and commissioned, patiently teaching their staff how to run, which was highly praised by the customers.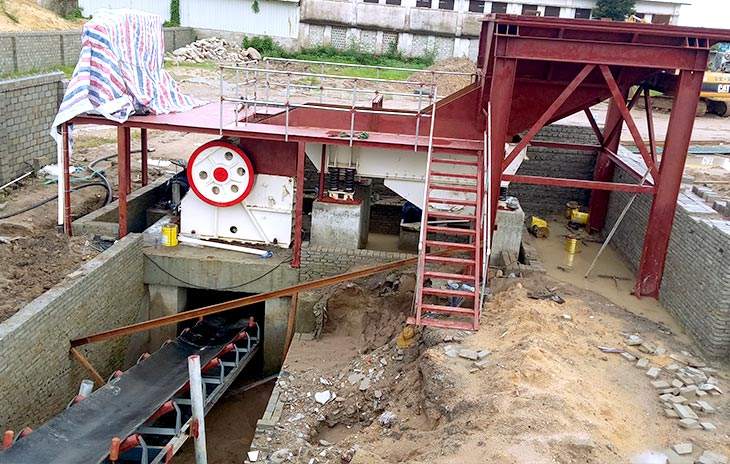 Ashley said that he would have a long-term partnership with HXJQ Crusher
Derek, a customer from Indonesia. The customer had concerns about delivery time. Therefore is a month away from his project, so he was worried that the equipment would not be in place. After learning about his situation, our technicians first designed a production line that met his requirements, and secondly accelerated the transportation time. Finally, the crusher machine was put into use before the start of Derek's project.
Feedback from Derek: 
"Every piece of equipment is very atmospheric. Whether it is equipment investment, labor cost, high production volume, or other miscellaneous costs, it is 20% lower than expected. Although Indonesia is far from Henan headquarters, its factory can be seen everywhere in my own country. In a fixed time their engineers will visit and check the crusher machine. I am very glad to have chosen HXJQ crusher. I hope to continue to cooperate in the future because the crushing equipment in HXJQ crusher is really assured."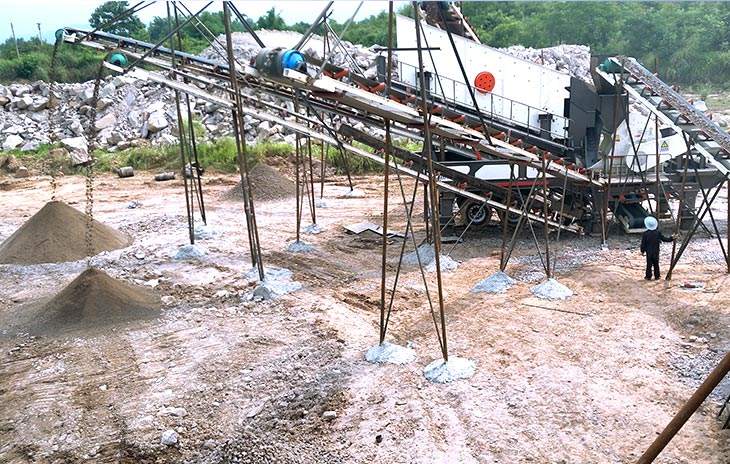 We have delivered the crusher machine timely
The last customer was from China. Mr. Zhao from Beijing found several crusher machine manufacturers. Through the design of the project and budget, he chose HXJQ crusher. The Hongxing designer's solution ensured the stability, high yield, high efficiency of the entire production line. The advanced crushing equipment makes production more intelligent and reduces labor, especially for sand making, far beyond the quality of natural sand.
The advantages of this production line
Advanced crusher equipment: from the multi-cylinder hydraulic cone crushers to the HVI impact sand making machine, all are imported German advanced technology, automatically adjusting the discharge granularity. Besides, there is a hydraulic protection device and PLC centralized control system, which makes the operation more convenient and more efficient.
Uniform grain size and high usage rate: the finished product of the sand making machine is cube-shaped with high bulk density and high application safety factor.
Reasonable design, environmental protection: the entire cobblestone sand production line has been in line with environmental standards, equipping noise reduction devices, dust-absorbing facilities, which contribute to environmental protection.
Feedback crushing spot from Mr.Zhao, and he said he made a right choice for buying crush machine in HXJQ Crusher
Services in HXJQ  crusher
We always take customers' interests as our core, providing comprehensive and meticulous services. HXJQ crusher also commits to providing a wide range of mining machinery products and perfect services to customers around the world, and customer satisfaction is our standard for measuring all work.
Adhering to the tenet of honesty, discipline, innovation, mutual benefit and win-win, we treat every customer sincerely. Besides, we always adhere to the "integrity, fine, efficient, pragmatic" spirit of service, accepting service requests in the whole year of 365 days.
The HXJQ crusher international cooperation
In the highly competitive international market, HXJQ crusher aims to build a global strategy, actively promoting technology and management innovation, optimizing overseas business models. Therefore, a high-quality, compound talent team that adapts to global market changes and overseas business development is cultivated. They continuously participate in the cooperation and competition of the global market in a wider scope and a higher level.
The company's crusher machines have also been widely recognized and praised by the international market. The products are exported to more than 160 countries and regions such as the United States, Russia, Kazakhstan, Turkey, Iran, South Africa, Ethiopia, Egypt, Malaysia, India, Australia, and Chile. Green industry and internationalization have always been one of HXJQ crusher strategic thinking.
Hongxing Machinery strives to integrate the most advanced technology, the most advanced talents, and the most advanced concepts into the development process of the company, providing the most powerful support for Hongxing Machinery internationalization pace, internationalization strategy, and international development, ensuring HXJQ crusher partners obtain the most suitable crusher machines in the world.
The price for HXJQ crusher machine
From the introduction in this article, you can know that there are many types of crusher machine in HXJQ Crusher, different types of crusher machines have different price, we look forward to receiving your message and designing a specialized production line for you!