HXJQ Machinery is a world-leading industrial enterprise providing equipment and services for the sustainable processing and flow of natural resources in the mining, aggregate, recycling and processing industries. With unique knowledge and innovative solutions, we help our clients improve operational efficiency, reduce risk and increase profitability.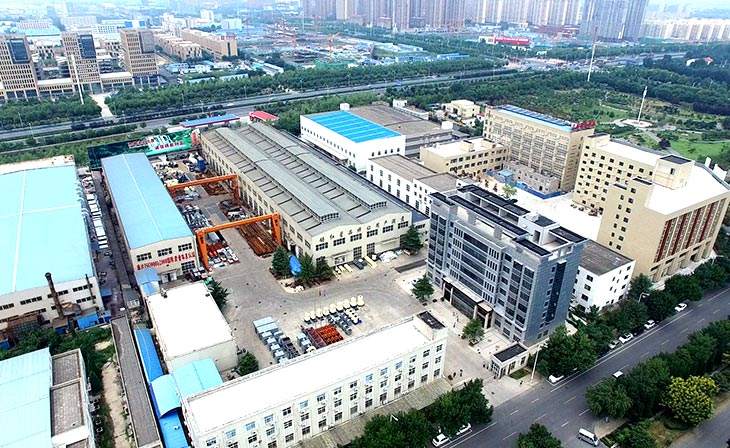 The company is located in Zhengzhou High-tech Industrial Development Zone, covering an area of 100,000 square meters. It has a standardized heavy industrial plant of 60,000 square meters, more than 600 large and medium-sized gold processing, welding and assembly equipment, over 2,300 online employees, and more than 360 management cadres and engineers. Zhengzhou Hongxing Machinery has introduced mature technologies and processes from the United States, Germany, Japan, Australia and other countries, established an international mature production line and a special modern testing base.
Besides, a sandstone machine like portable rock crusher and fixed crusher, a milling machine and mineral processing equipment research room also have been found. The company has grown rapidly to become a model for Chinese mining machinery with scientific management methods, refined manufacturing processes, and innovative manufacturing concepts.
1995In 1995, the HXJQ Crusher(also called Hongxing crusher) established a joint-stock company, which produced large-scale mining machines and took a leap forward in the national machinery manufacturing industry.

1999In 1999, it was jointly established with the Metal Products Research Institute of the Metallurgical Industry Ministry, which played a vital role in the company's business development goals and development strategy. So far, the research and development of new technologies and new products entered the fast lane.

2001In 2001, in order to meet the needs of international railways and highways, HXJQ together with mining machinery factory of Zhengzhou Railway Bureau volume produced heavy-duty road and bridge machines. So, the development of domestic roads and bridges was greatly promoted, which was of great significance and far-reaching impact on the construction of roads and bridges in China.

2002In 2002, it was approved by the superiors to stay in the Zhengzhou High-tech Industrial Development Zone and grow into a new engine for regional economic development and a new window for innovation and development. It is of great significance to promote the development of mining machinery manufacturing in the central plains.

2005In 2005, the Institute of Mining Machinery was established and passed the ISO9001:2000 international quality system certification, which indicates that Henan Hongxing Mining Machinery Co., Ltd. has maintained its quality management in terms of product manufacturing and service, which is in keeping with the development of the world and become the national brand of China and the world. With the successful start of the brand's international communication, China HXJQ has opened a new page.

2006In 2006, the mineral processing and building materials base was put into production. The company has taken a solid step forward in the development of the mining machinery industry. The company's scale advantage will be further released as the market expands step by step.

2012In 2012, Zhengzhou HXJQ headquarters production base was put into operation, providing a one-stop service for mining machinery from R&D to production, analysis and testing, marking that completed a major "assembly" of the entire line of products in the mining machine strategy section. That we called "Four series and one plant"—the sandstone equipment series, the mineral processing equipment series, the milling equipment series, the building materials equipment series, and the mobile crushing plant industry structure have all formed.
Safety is the first rule
In all of our operations, we put health, safety and well-being of our employees first. Our goal is to provide employees with a safe working environment and to be responsible for their own safety and others'. We believe that world-class security which is a sign of quality comes from having the right attitude, making the right decisions and taking the right actions. A safe enterprise is a productive and energetic enterprise. Therefore, all HXJQ Henan employees must actively participate in the elimination factors that may threaten health, safety and well-being. We also require our partners and subcontractors to address occupational health and safety issues in their operations.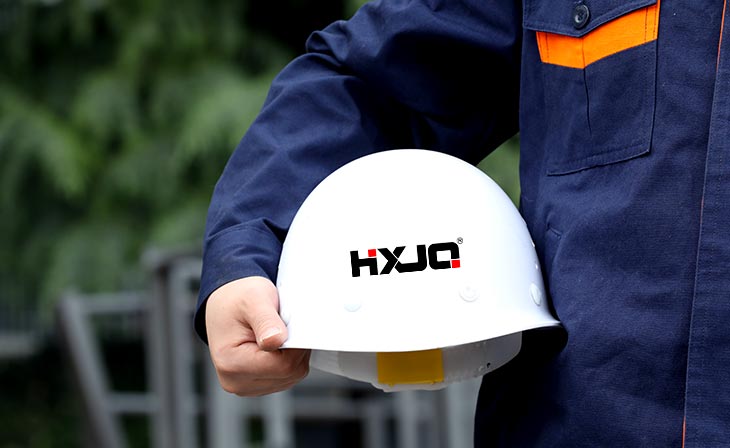 Keep going on environmental protection
We also contribute to environment conservation. Sustainable use of resources is the foundation for the long-term success of our business. The global operating environment brings opportunities and risks that we must recognize. All our health and safety efforts are designed to ensure a safe working environment for all HXJQ Machinery employees. Our long-term goal is zero work-related accidents because we believe that every accident can be prevented.
Mines, quarries, construction waste plants and recycling facilities – some places where our customers work – often located in remote or critical locations with challenging operating conditions. What they have in common is that they need to operate reliably and safely and sustainably. To achieve that goal, highly digital and autonomous processes and factories will become more popular. People will monitor and run processes safely and efficiently from a more convenient location.
What's our future goal?
Intelligent equipment will be highly automatic without performance fluctuations and waste. Artificial intelligence will perform most of the trivial day-to-day operations and maintenance decisions, while people will focus on remote monitoring and strategic-level decisions such as process redesign, upgrade planning, and economic optimization. HXJQ China is marching into the digital and smart era.
Today's HXJQ manufacturer is full of confidence and full of vitality and resists the concept of reform and opening up. Five thousand accumulations have laid the civilization of the Chinese nation. Under the impact of history and modern culture, HXJQ has written its own civilization: "Technology, innovation, humanity. Every day, customers from all over the world come to HXJQ company to purchase crushing equipment. The export volume has grown steadily at a rate of 20% per year. At the same time, it has also established friendly and cooperative relations with well-known foreign mining equipment research institutes in order to achieve common progress and sustainable development.