How's the Indian gold mine going recently?

Here is a very interesting thing that people from different countries may have communication problems but unusual identical views when talking about gold. That's because gold with the highest value would never depreciate when suffered from inflation and national crisis. Nowadays, the gold reserve of a country plays a decisive role in monetary value, which just likes the past days when a currency with gold is a symbol of wealth. According to the Indian Geological Survey, India was the sixth-largest gold producer at the beginning of the 20th century. But since then, its gold production drops sharply and being caught up by Sweden, Nicaragua, and Kyrgyzstan. At the end of the year of 2011, World Bank President Zoellick said that gold can be used as a benchmark to judge whether inflation and deflation happen to the economy as well as a future currency value.
So, being reserve assets of a whole country, gold will be more and more important. SBC's 2015 statistics show that gold directly or indirectly held by Indian domestics reach around 22,000 tons, accounting for 38% of GDP. It is also 40 times of the official gold reserve of the Bank of India and twice of the American gold reserve. What has happened to Indian gold production and reserve over the past years?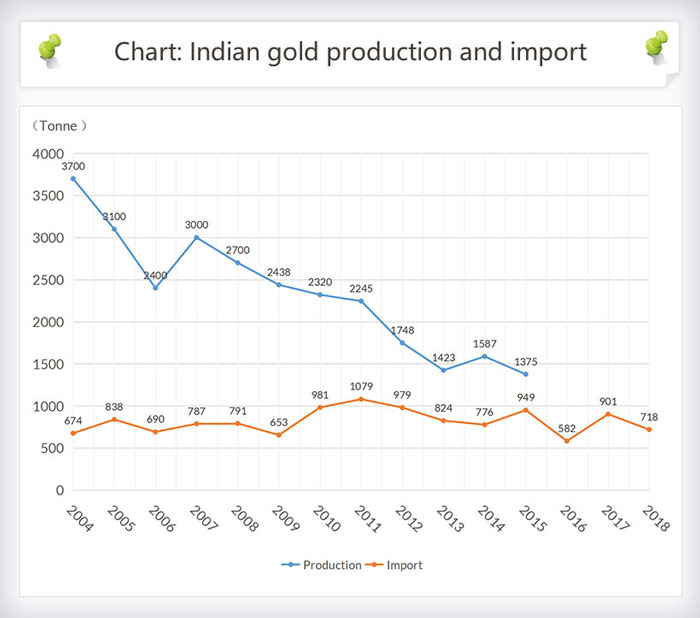 What would the Indian government do to the gold situation?

Gold exploration is extremely risky and costly. Like pharmaceuticals, gold mines have extremely high exploration and risk costs, and there is a large amount of failed investment in every gold mine. The only reason for the venture capital of Indian mining companies is that they want to have priority mining rights for the gold mines they have explored. In terms of the free distribution of mining leases in India, India has a lot of corruption problems, and people hope to change the status quo of corruption through laws. However, if a country suppresses corruption by curbing the incentives for companies to develop gold, it will certainly increase India's dependence on gold imports.
Due to "current account deficits" caused by import and export deficit, the Indian government worried about unsustainable problems brought by a trade imbalance. The Central Bank of India demonstrated that from October 2009 to December 2011, gold imports created 30% of trade deficit. While between July 2006 and September 2009, the figure only 20%, which means 10% growth just in two years.
Large- scale gold import set a huge obstacle to macro-economy development according to the Central Bank of India. So, since the beginning of 2012, the government has pushed "import ban" on gold import account with higher proportion, which aimed to cut "current account deficits" for stabilizing trade balance and rupee. Besides, in order to restrict the gold import, the government raised gold import tax to 10%, gold jewelry to 15%.
And carrying out 20/80 import regulations which meant 20% of import gold must be left at customs bonded warehouse for exporting hence the 80% would be put into gold jewelry market coupled with extra 1% consumption tax. Recently, the government had also tried to introduce "gold monetization" and the issuance of sovereign gold bonds to activate Indian a large amount of idle gold reserve, increasing its influence thus meeting domestic demands and reducing import.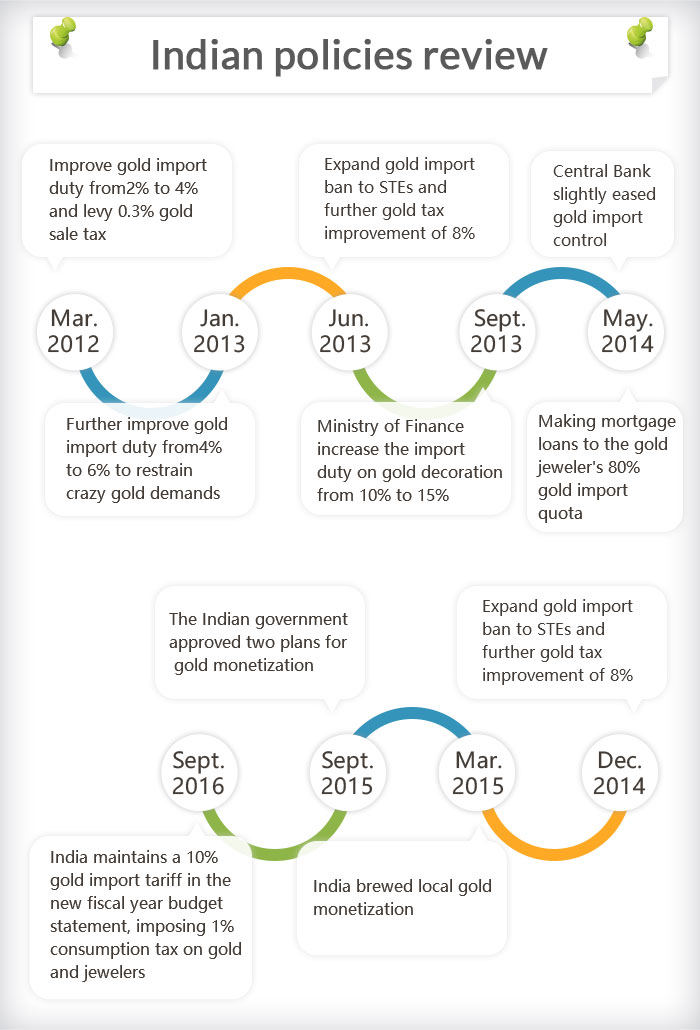 Where are the gold mines in India?

It's worth mentioning that gold demands in India is so huge and unique but gold production is very low. In fact, a wise choice to improve gold reserve of a central bank is producing more gold but the Prime Minister of India chooses another way to go, which is worthy of more attention and further analysis to new marketing economy. In addition, Indian Minerals Federation points out about 13% of the 575,000 square kilometers land having gold mines, what's more, more than 53 potential gold deposits located in around ten states may include those unexploited gold mines. So, the country may sit on a gold mine, not even knowing it.
note: image from https://www.mapsofindia.com/maps/minerals/gold-mines-map.html
Gold flows in the blood of every Indian.

In the eyes of the Indians, gold is the most brilliant color, and also the most energetic and noblest color. Indian gold demands rank first in the world. In addition to pure jewelry, there are various gold inlaid decorations including diamonds, rubies, emeralds, sapphire, topaz, amethyst, garnet, cat's eye, etc. For an artistic and perfect blend of jewelry and gold, Indian jewelers generally choose a harder 18k gold. Although being suffered from platinum jewelry and pure silver ornaments in recent years, gold jewelry is still the NO.1 in the market.
As to Indian women, jewelry has never been in one unit but should be based on an entire set of series. For thousands of years, Indian girls wear a whole set of jewelry which includes no less than ten kinds of varieties, meeting at every festival celebration. Every jewelry has its different auspicious meaning, perfectly integrated with the red in the middle of the eyebrows, which forms the unique tradition.
The history of wearing a whole set of jewelry dates from the pursuit of royal identity. Those conservative rulers want to manifest their wealth and power with a solemn and sense of aesthesis, which affect the thoughts of common people. So that it has gradually become gorgeous and extravagant tradition, the most popular culture in India.
Indians' enthusiasm for gold also can be seen in brides. Almost every married Indian bride is covered with a variety of gold ornaments, the scene of which can never be surpassed by any country. No matter rich or not, they all have gold, which you can never imagine. Indians consume 800 tonnes of gold per year, accounting for 20% of the world's annual gold consumption and the vast majority of them are used to make ornaments. According to statistics, the total amount of gold kept by Indian households is about 15,000 tonnes with a total value of $3.2 trillion, nearly twice of American Central Bank. Theoretically speaking, Indian gold retail price is 111% of the international price but the fact is only 105%, leading to rampant gold smuggling activities.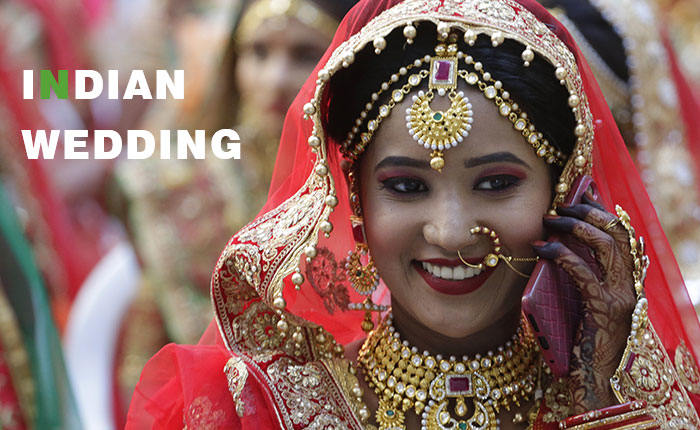 note:image from http://www.sohu.com/picture/284163222
How Improper mining pollutes India environment?

India is rich in minerals. About 24 minerals, including iron, bauxite, copper, chrome, gold, lead, manganese, zinc and coal, accounting for nearly 50% of its total area of 3.2 million square kilometers. India's mining industry is an increasingly important part of the economy, about hundreds of thousands of employees, making great contributions to broader economic growth.
However, mining can be extremely harmful and destructive without proper market regulations and scientific mining technology. As emphasized by a long list of abuses and disasters around the world. Owing to these improper policies, institutional weakness and corruption, the supervision and regulatory on the Indian mining industry of the government is merely effective to a large extent, so the result is very messing. Modern industry gold mining has destroyed the landscape and produced a large amount of toxic waste.
Due to the unreasonable use of practices such as open-pit mining and cyanide heap leaching, the mining company produces approximately 20 tons of toxic waste per 0.333 ounce gold ring. The waste is usually a gray liquid sludge containing deadly cyanide and toxic heavy metals. Many gold miners discharge toxic waste directly into rivers. India's Coral Gold Mine is also one of the hard rock mines with the most rock-burst disasters in the world.
At present, the deepest mine has been exploited to 3,400m. Rock-bursts have occurred many times, and the magnitude is generally less than 3.0 on the Richter scale. The shake caused by some large rock bursts has caused great damage to the ground buildings of the mining area nearby.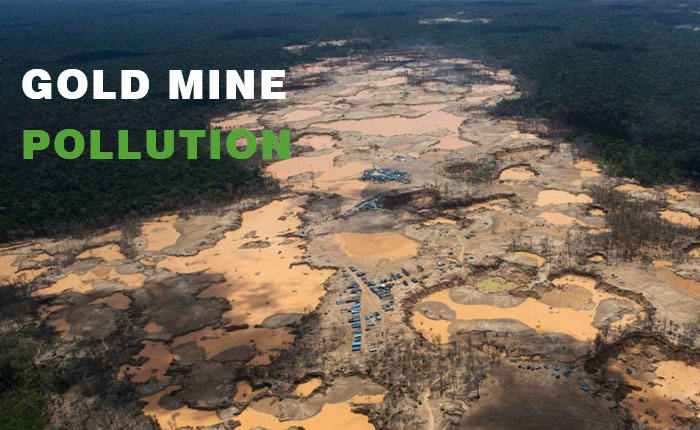 note: image from https://www.wired.com/story/mercury-poisoning-gold-mines/
Indian gold price trend

Recently, India's demand for gold has increased. Last week, the country's gold price returned to the premium, which is the first time in more than three months. India's gold shows great strength in 2019. Among the heavy metals and precious metals, gold is back again. In India, gold prices have soared up to 28,000 Rs. With the rising price of international precious metals, it has reached Rs 28,200 now. In the international market and India, there is something which can be used in gold.
Let's have a look at the situation. First, as the policy of US President Donald Trump continues to fluctuate, the global market has experienced a big jolt, which brings about the safe-haven bet, pushing gold prices higher. At some stages, investors believe that when stock-markets fall and the price of gold rises further. At present, the problem which lies in the demand for gold in India is that if prices keep rising, we may see a decline in demand for gold and vice versa.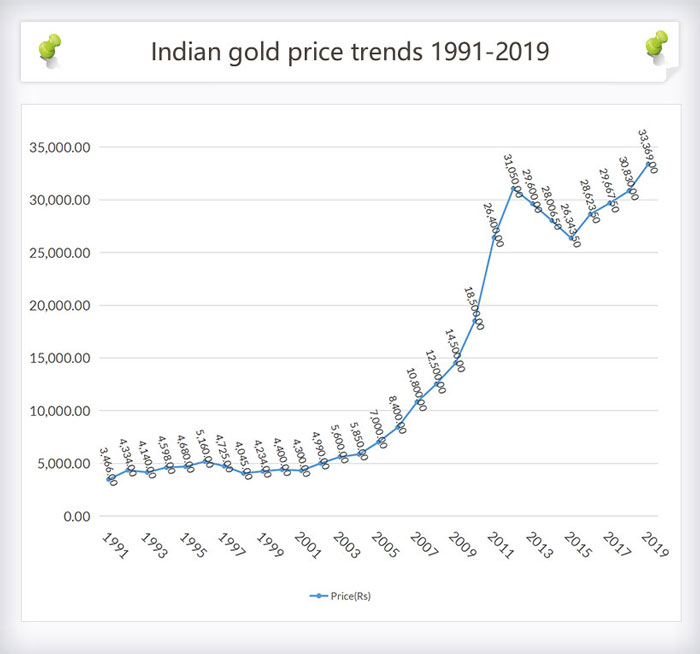 How Indian Miner See the Mining Industry?

Engineer Sandeepan Bose, who repairs mainframe hardware, being unemployed now. Answered on March 2nd 2018.
You must dig deeper and search for gold mines that contain gold, which requires mine permits and large amounts of money to exploit metals. Up to now, all gold-containing mines are uneconomical. You will not get a license.
However, if you are interested, you can hunt for gold from the riverbed sand of some rivers with gold grains. The rivers of gold grains on the beach are as follows:
1 Subarnarekha, whose golden river can be of alluvial gold.
2 Singhbhum, whose Sona Nadi is very important.
3 Sonapat, whose valley is another major place of alluvial gold.
4 Along the terraces over Punna Puzha and Chabiyar Puzha of Kerala, there is also some alluvial gold.
Chandra Nair.
We need more actions than words and study under a healthy and safe environment. According to my own experience, gold miners must master the emerging information and computer technology to do better.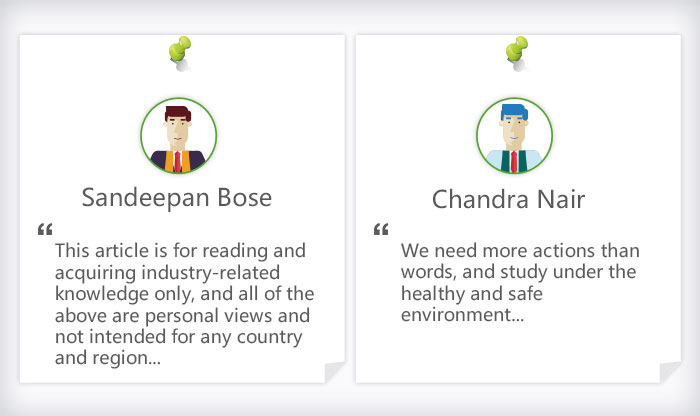 What Should Indian Miners Do Under the Current Situation?

Accompanying with the decline of the gold grades and ore quality, gold mining processing technology is making progress. Low-grade gold ore processing technology, carbon-containing, arsenic-containing, sulfur-containing, antimony-containing, and other difficult metallurgical ore processing technologies, and technologies for comprehensive use of gold in the copper lead, zinc-containing, and other polymetallic refractory ore have become very hot in this industry.
With the soaring request for environmental protection and energy conservation in various countries, a complete prohibition in using cyanide between Europe and other places has also called up, thus promoting the gold mining and metallurgy technology in terms of energy conservation and environmental protection.
According to the investigation of Hongxing Machinery, recently, the technological development trend of the global gold mining industry has mainly focused on energy conservation, environmental protection, and expansion of resources. They developed technologies such as high-pressure grinding mill energy-saving technology, pressure oxidation technology and equipment, biological oxidation technology, high-pressure cyanidation process, which aim to extract gold and silver for wet smelting of copper, oxidation roasting process, cyanide analysis online and automatic control system, cyanide-containing waste-water technology.
A series of new processes, like treatment process, gold extraction with ion exchange technology and non-cyanide leaching, these new processes are the important guarantee for the rational exploitation of gold resources.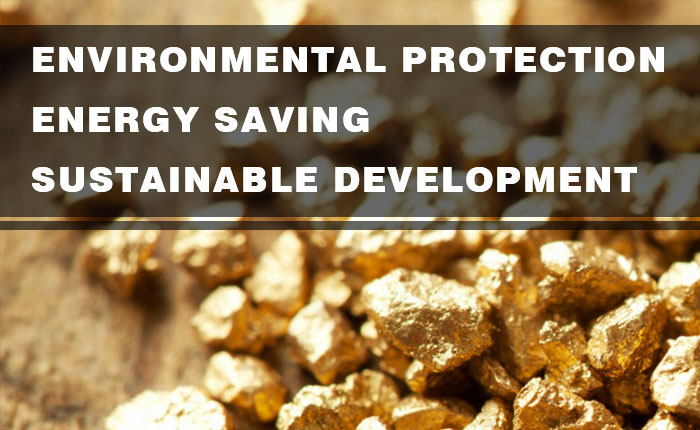 This article is for reading and acquiring industry-related knowledge only, and all of the above are personal views and not intended for any country and region.