With a complex geological structure, Pakistani mineral resources are relatively abundant, and there are more than 1,000 proven mineral deposits. Although Pakistan has not yet discovered a major deposit with world significance, it has great potential from its ore-forming geological environment.
At present, the proven reserves of natural gas, petroleum, coal, iron, bauxite, marble, chrome, copper, granite and gemstones are relatively large. Among them, natural gas, chrome ore, and marble are the most exploited coupled with high quality and copper mines are beginning to enter the mining stage. In recent years, as Pakistan has increased its exploration of minerals, it has also discovered gold, silver, lead, zinc, and other varieties.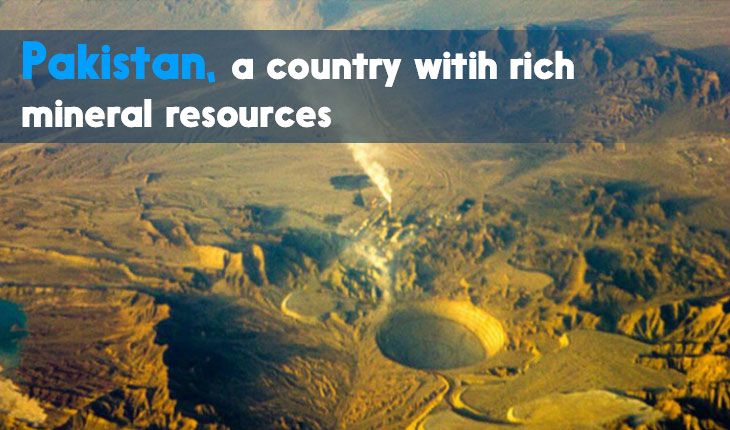 https://en.dailypakistan.com
Pakistan's mineral resources are relatively abundant. These mines provide important and basic raw materials for Pakistan's national economic construction. Mining and utilization can save the country a large amount of outsourcing capital. Therefore, the Pakistani government attaches great importance to the development of its own mineral resources. While due to geology, the limitations of exploration, mining technology and the lack of funds, most of the mineral deposits are currently in an undeveloped state.
In order to make these mineral deposits play their role as soon as possible, the Pakistani government intends to use foreign investment for development and has accordingly formulated some policies to encourage foreign investment. Although the opening and preferential levels of some policies are not high enough, the protection of mineral rights is relatively in place, the conditions for exploration are relatively loose. Therefore, the Pakistani mineral mining industry is a promising industry.
Amazing copper ore of Pakistan
Pakistan's copper ore reserves are about 500 million tons, mainly concentrated in the Saindak, Reko Diq and western porphyry complexes in the Chagai. The Saindak copper ore reserves are about 413 million tons, and the average grade of copper is 0.45%. In addition, it also contains a large amount of gold and silver resources. The Reko Diq area is rich in porphyry copper and copper-gold resources, and there are at least 16 known porphyry copper-gold mineralization zones.
Copper resources exceed 10 million tons, gold is about 622 tons, and copper grade is 0.3-0.7%. The western porphyry complex has a 5 km long vein with a total resource of 10.087 million pounds of copper and 9.1 million ounces of gold. Other types of copper resources have also been found in other parts of Pakistan.
Copper mines are a type of mineral that Pakistan has resumed production in recent years and are growing rapidly. It is mainly produced from the Saindak Copper-Gold Mine in Balochistan, Pakistan. It is located in the northwestern border, close to the Iranian-Afghan border, surrounded by mountains and at an altitude of 950 meters. It is a large-scale non-ferrous metal comprehensive project which was invested by the Pakistani government and China Metallurgical Construction Corporation (MCC) in the early 1990s and was completed and put into operation in July 1995.
The mining and ore dressing design capacity of the project is to produce and process 4.25 million tons of ore per year. Besides, the smelting design capacity is 20,000 tons of crude copper per year and the crude copper contains 1.5 tons of gold but later it was discontinued for a variety of reasons. In early 2000, the Pakistani government re-runs the project in the form of lease management, and MCC obtained the right of the project. The two parties signed a lease contract with a value of US$350 million and a lease term of 10 years on November 30, 2001.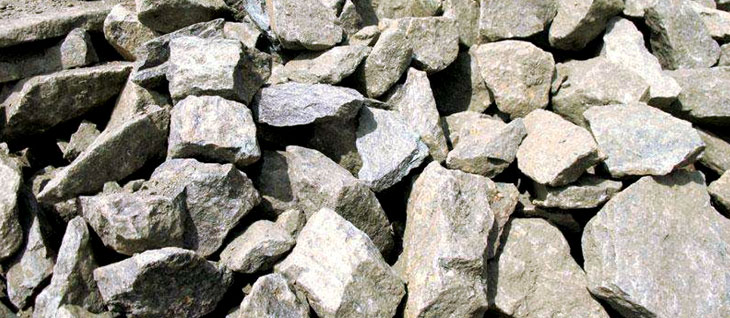 The stone can be crushed into fine materials by HXJQ crusher machine
Another important copper mine development project in Pakistan is the Reko Diq Copper-Gold Mine project, which is located in the western part of the Balochistan province, with an average elevation of about 1,300 meters. It is a dry, sparsely populated desert area that can be used for mining operations all year round. Highways and standard railroads can be connected to Karachi Port (1300 km) from the outer edge of the mining area. As early as 1993, BHP Billiton, the world's leading copper mining company began mining activities in the Reko Diq area under an agreement with Balochistan. 75 % of the development projects are owned by BHP Billiton, and the remaining 25% belong to the local Balochistan provincial government.
At the beginning of this century, BHP and another Australian company called Mincor established the Tethyan Copper Company (TCC) and the goal is to build a world-class copper and gold mine in the Reko Diq area. After the establishment of TCC, the latest exploration technology was used to conduct continuous exploration of one of the rich areas named H4. The relevant information has reached the pre-feasibility study stage.
The F4 project will be the first step in establishing a world-class Reko Diq project with an estimated investment of US$130 million and an annual production capacity of 40,000 tons of electrolytic copper. The Pakistani government has declared the area an export processing zone, imported machinery, and equipment duty-free, and implemented a simplified and fixed tax policy, which has greatly reduced investment costs.
At present, the proven reserves of copper resources in China at the end of 1997 were 73 million tons, while in Pakistan, there were 500 million tons, and the unexplored volume was more. The industrial-grade of copper ore has a development value of more than 0.4%. It is also necessary to analyze the specific ore properties. Some ore is easier to sort, and the industrial waste can be reduced accordingly as long as the development mines receive certain benefits.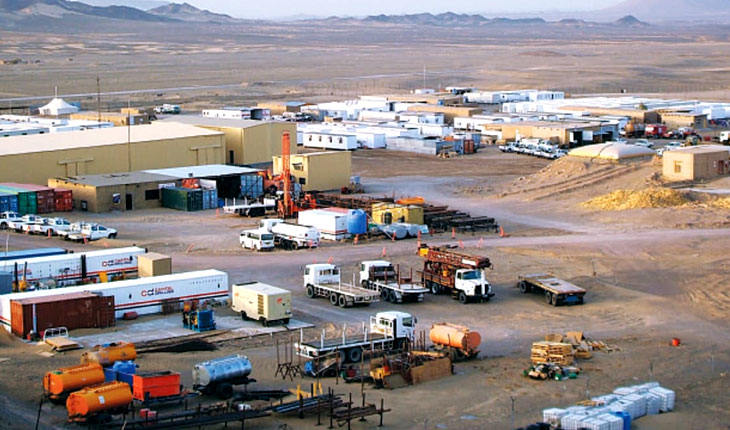 https://herald.dawn.com
Iron ore of Pakistan
The quality of iron ore resources in Pakistan is relatively poor. Besides, there are no large-scale production mines, and the annual iron ore output is only tens of thousands of tons, which means iron ore is mainly imported. Pakistan produces 1.1 million tons of raw steel per year and the main producer is the Pakistan Steel Plant (PSM) who imports 1.8 million tons of iron ore per year. While, Pakistan's steel production is far from meeting domestic demand, with an annual import of 4-5 million tons.
In view of the rapid growth of Pakistan's economy and the increasing demand for steel, the Prime Minister's cabinet meeting called for the Investment Authority to increase investment in the steel manufacturing sector while focusing on the development of potential domestic iron ore resources. At present, the private sector is highly motivated and hopes to participate in domestic iron ore mining. At present, the Pakistan Ministry of Petroleum and Natural Resources is conducting a second feasibility study on the Karabakh. Chicharito iron ore mining project in the largest iron ore district in Pakistan is actively preparing for mining in conjunction with the private sector.
In addition, the Nokundi iron ore project in Balochistan will also be a key project in the exploration of Pakistani iron ore. Two more valuable mines have been discovered: Chigendic and Paqinko. The proven iron ore reserves of Chigendic are about 5 million tons and distributed in a 2 km area with an average iron content of 45%, mainly magnetite. Pachinko's proven iron ore reserves are about 45 million tons, with a distribution area of 6 kilometers and an average iron content of 49%, mainly magnetite.
The world's iron ore resources are concentrated in Australia, Brazil, Russia, Ukraine, Kazakhstan, India, the United States, Canada, South Africa, and other countries. China's iron ore resources are insufficient, rich in iron ore mines but poor resource quality. And it is the world's largest iron ore demand country, mainly importing iron ore from Australia, Brazil, India, South Africa, Pakistan, and other countries.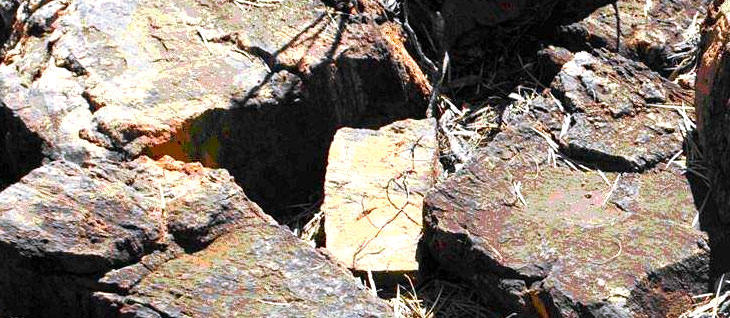 Vast gold resources of Pakistan
Pakistan's gold resources have great potential, and the important areas are the northern mountainous area and the Chaga area in the western part of Balochistan. In the northern mountains, gold deposits are irregularly distributed along the stretch of the Karakoram Mountains. In the Chitral region of the North West Frontier Province, 13 irregular gold-bearing zones have been identified.
In addition, nine gold-bearing sections were identified in the DIR, SWAT and MALAKAND areas. In Balochistan, there are a large number of gold resources coexisting with copper mines such as the Saindak Copper and Gold Mines and the Rick Diq Copper and Gold Mines whose gold resources are estimated to be over 600 tons.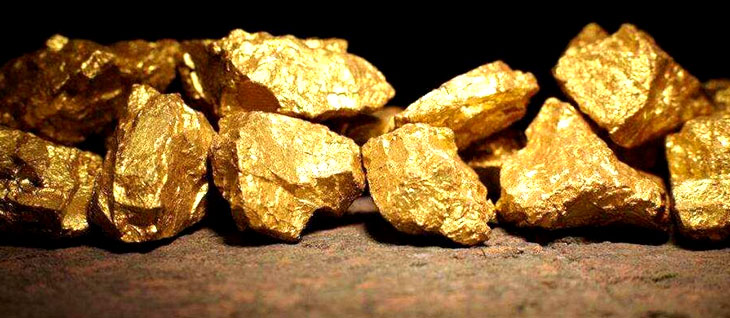 Investment policies of Pakistan
The goal of Pakistan's investment policy is to create a friendly investment environment for investors. Like most other developing countries, Pakistan offers incentives and preferential policies for foreign investment, and foreign investors enjoy the same treatment as domestic investors.
Mining industry and high value-added mineral processing are listed in Class A of encouraged industries:
Allowing depreciation for the first time to be 50% of the cost of production machinery
5% low tariffs are required for the import of required mechanical equipment such as crushing equipment, mineral processing equipment, and building materials equipment.
No government approval is required regardless of the scope, location and scale of operations
Foreign-invested enterprises may own 100% of the shares.
Allow all capital, capital gains, dividends and profits to be remitted.
Foreign investors enjoy the same treatment as domestic investors
The highly free foreign exchange system, the local currency rupee is freely convertible under the current account.
Mining policies of Pakistan
The Pakistani government first promulgated the national mineral policy in September 1995, including the protection of mineral rights and incentives for exploration. In recent years, the Pakistani government has continuously revised and supplemented its existing policies.
Small-scale investment in mining development (investment capital less than 300 million rupees), and its investors are limited to Pakistani nationals.
Encourage small-scale miners to merge
The Pakistan Geological Data Center (GDCP), under the Ministry of Petroleum and Petroleum Resources, is responsible for collecting, preserving, managing and updating national geological data.
The federal and provincial governments will provide preferential policies for mineral extraction for companies that promote investment in priority mineral development or priority development areas.
Mining concessions cover four types of authority for mineral mining, namely: preliminary exploration permits, exploration permits, mineral holding permits and mineral mining licenses.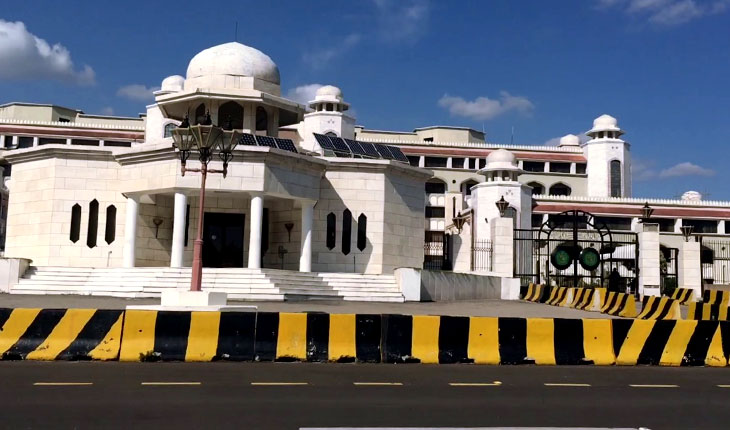 https://herald.dawn.com
The China- Pakistan cooperation is Beneficial to the people of both countries
You can see that the geographical location of Pakistan is very important. The entrance to the Persian Gulf island country is in Pakistan, and there are 16,000 kilometers of roads at a high cost. The future economic corridor is on the border of China and there are 2,000 kilometers of roads. The trade route will be shortened in the future so that transportation time and costs will be shortened. It is very beneficial to both countries.
Pakistan is close to Iran, Iraq, Saudi Arabia, the UAE, all of which has rich oils. Many parts of Pakistan like mines and oils have not yet been developed. Under this premise, Chinese companies have a good opportunity to develop. Many large mining companies in China, such as Hongxing machine, have long-term and stable cooperation with Pakistan. HXJQ provides Pakistani customers with advanced and environmentally-friendly equipment every year, such as flexible mobile rock crushers with wireless remote control, and full types of fixed crushers including jaw crushers, impact rock crushers, and ore beneficiation equipment.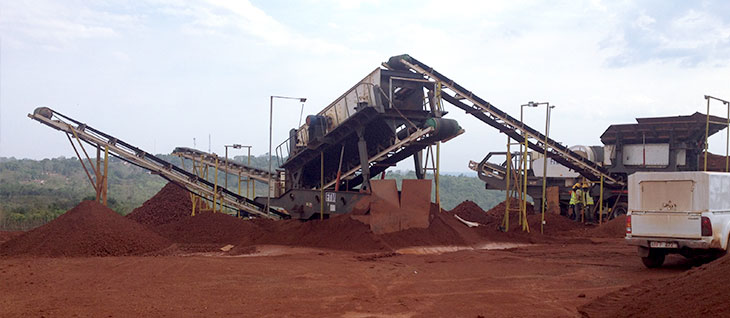 Production spot from our customer
In mineral management, policies are carried out by the federal and local governments which oversee the exploration, development, safety, and operation of the entire mining industry, especially in provinces with many minerals. At present, Pakistan has attracted more than 1 billion$ in investment, and it can bring a lot of income and many employment opportunities to the localities. There are still many mineral resources that have not been fully developed, so there is a need to reassess existing policies that will allow Pakistan to be competitive internationally to meet the challenges.