What is concrete?

Concrete is one of the most important architecture materials in the modern era. It is made up of cementitious materials, granular aggregate (also called aggregate), water, and if necessary, the admixture is also prepared in concrete with a certain proportion. Concrete has the characteristics of abundant raw materials, low price, and simple production process, so the application of concrete is getting larger and larger. At the same time, the concrete also has the characteristics of high compressive strength, good durability and a wide range of strength grades. These characteristics make the concrete not only used in various architectural engineering but also in the shipbuilding industry, machinery industry, marine development, geothermal engineering, etc.
The human society is constantly developing, and science is constantly improving. As an important material for building materials, concrete, it is not only at the original level, but also constantly updated. In addition, many types of concrete that have never been heard before have gradually been put into usage in our lives.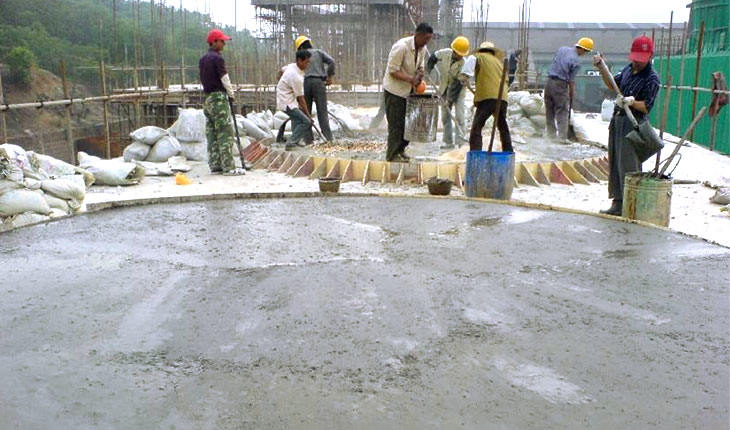 One of the concrete application-building construction
Different types of new concrete

Recycled concrete is to process concrete blocks that produced on the construction site with crushing and cleaning steps, then according to a certain proportion and level, the concrete waste can be made into new type concrete. The emergence of this new type of concrete not only solves the problem of how to deal with the waste concrete but also makes full use of resource recycling and saves costs.
It is a good material for energy conservation and environmental protection. What's more, the emergence of recycled concrete not only cleans the environment but also saves natural aggregate resources. Especially from the rising trend of construction waste in recent years at home and abroad, it can be seen that the promotion and application of recycled concrete in the future is unstoppable. The pervious concrete is a porous lightweight concrete made from aggregate, cement and water. As a new environmentally friendly and ecological road material, the characteristics of permeable concrete also makes it an irreplaceable important role in urban rainwater management and water pollution prevention and control. The permeable concrete not only utilizes its own porosity but also realizes free filtration and drainage, making full use of thunderstorm precipitation and exerting the "reservoir function" of the permeable subgrade. Another name for fair-faced concrete is also called decorative concrete. The fair-faced concrete can be said to be the most advanced form of concrete material. With the concept of green building deeply rooted in people's hearts, more and more world-class architects use fair-faced concrete in their designs. The application of fair-faced concrete is extensive, and its unique charm also attracts more people. Of course, as a kind of decorative concrete, its application is not limited to just one usage. Most people use this kind of fair-faced concrete in sinks, flower pots, concrete sounds, routers, even cell phone ornaments, concrete glasses, etc. Ecological concrete can also be called "vegetation concrete", "green concrete" and the like. It not only adapts to the growth of green plants but also has certain protective functions. As a small environmentally friendly expert in the concrete industry, the ecological concrete has a very high water permeability, bearing capacity and good decorative effect, which protect the natural environment on which humans depend for no damage.
The future development direction of ecological concrete will be widely used in daily life. Its special structure and function not only reduce the environmental load, but also make a significant contribution to improving the coordination of the ecological environment. At present, this new type of concrete is mainly used for slope treatment (including rivers, lakes, reservoir dams and slope treatment on both sides of the road).
At present, the processing of concrete is also of great concern. Concrete crushing and processing directly affect the performance of concrete. Therefore, it is necessary to choose a suitable concrete crusher. Henan HXJQ machine produces a variety of rock crusher for sale that can be used to treat concrete such as fixed jaw crusher machine, impact rock crushers, portable rock crusher, etc. These stone crusher can be also called concrete crushers because these crushers can handle concrete materials.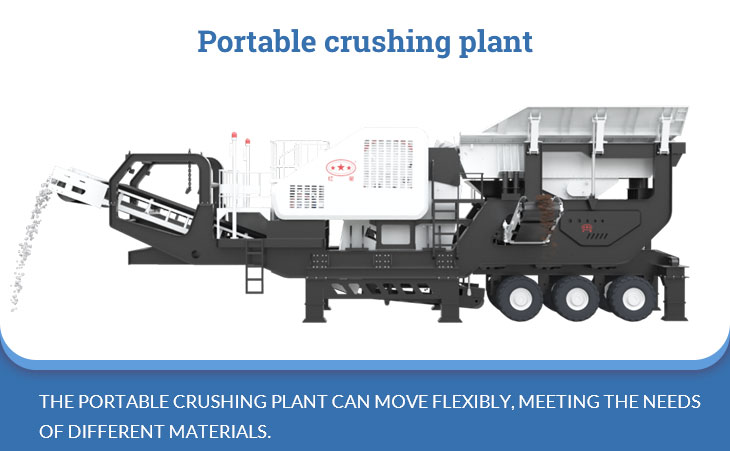 The portable rock crusher can be used to process concrete with its good flexibility
In the process of producing ready-mixed concrete, a large amount of electric energy and diesel oil are consumed, and a large amount of carbon dioxide is indirectly generated. Therefore, it is imperative to promote the green development of the ready-mixed concrete industry. At present, the green development of ready-mixed concrete throughout the country has been promoted, and a number of green environmental enterprises have emerged, such as China West Construction Co., Ltd. Xingcheng Concrete Branch, Sichuan Xingcheng Gangrui Building Materials Co., Ltd., Henan Hongxing Mining Machinery Co., Ltd., etc.
In addition to green development, smart manufacturing is also an important direction in the ready-mixed concrete industry. In recent years, HXJQ Machine has won the invention patent and utility model patent with its unique technology and crushing equipment advantages, and successfully developed advanced green, low-carbon, and energy-saving concrete crusher.
The concrete crusher produced HXJQ has been successfully applied to many new premixes at home and abroad, and the concrete green smart factory is under construction and operates well.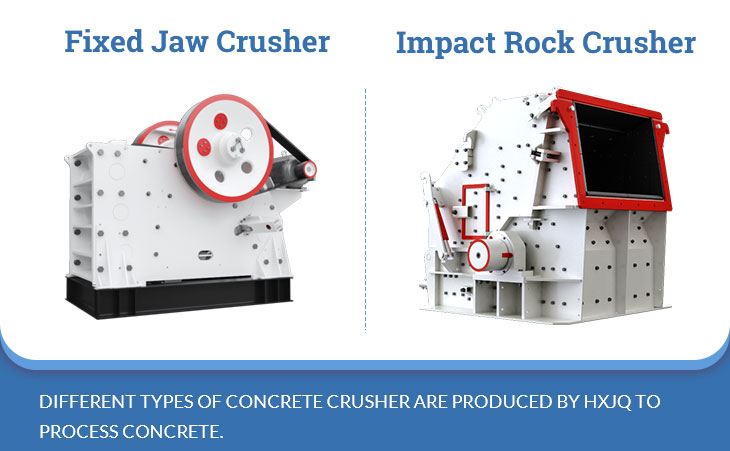 Both fixed jaw crusher machine and impact rock crusher machine can be used to process concrete
Characteristics of Hongxing Machinery concrete crusher machine

The crushing chamber tends to be deep, which improves the feeding capacity and output.
Large crushing ratio, uniform product particle size.
Reliable and convenient, large adjustment range, which increase the flexibility of the stone crusher.
Safe lubrication system, easy for maintenance
Adjustable feeding port to meet customers' different demands
Low noise, less dust pollution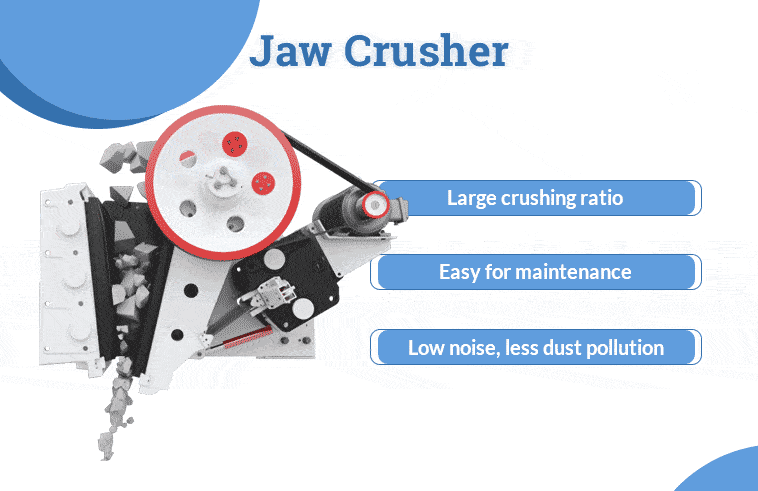 This kind of concrete crusher has many advantages to deal with concrete
How does the concrete crusher machine work and maintain?

Working principle: Taking the fixed jaw concrete crusher machine as an example, the PE and PEX series fixed jaw crushers are powered by electric motors. The eccentric shaft is driven by the V-belts and the sheaves through the motor pulleys so that the moving jaws can reciprocate according to the predetermined trajectory.
The materials that enter the crushing chamber consisting of the fixed raft, the movable raft, and the sidelining is crushed, and the finished material is discharged through the lower discharge opening to obtain the material you want. Tips for daily maintenance:
Check the heat of the concrete crusher bearings. The bearing alloy used for casting the bearing bush can work normally below 100 °C. If it exceeds this temperature, it should be stopped immediately to check and eliminate the fault.
Check if the concrete crusher lubrication system works normally, check the value of the oil pressure gauge, check whether the lubrication system leaks oil. If the oil quantity is not enough in the lubrication system, it should be replenished in time.
Check the return quality of the return line of the concrete crusher. Check if there is dirt such as fine metal.
Check if the connecting parts such as concrete crusher bolts and flywheel keys are loose.
Check the wear of the jaws and transmission parts of the concrete crusher, whether the tension spring has cracks and whether the operation work is normal.
Keep the concrete crusher clean so that there is no accumulation of dust, no oil, no oil leakage, no water leakage, no leakage, no leakage of ash, especially pay attention to the dust and other debris must not enter the lubrication system and lubrication parts. Otherwise, the lubricating oil film will be destroyed, and the concrete crusher loses lubrication and increases wear.
Regularly clean the filter of the lubricating oil with gasoline. Wait until the concrete crusher is completely dry before continuing to use it.
Regularly replace the lubricating oil in the concrete crusher tank. Due to exposure to air and heat (the temperature increases by 10 ° C, its oxidation rate will be increased by 1 time), there will be dust gathered. So it is necessary to reasonably choose to replace the lubricating oil cycle, which can be replaced once every six months.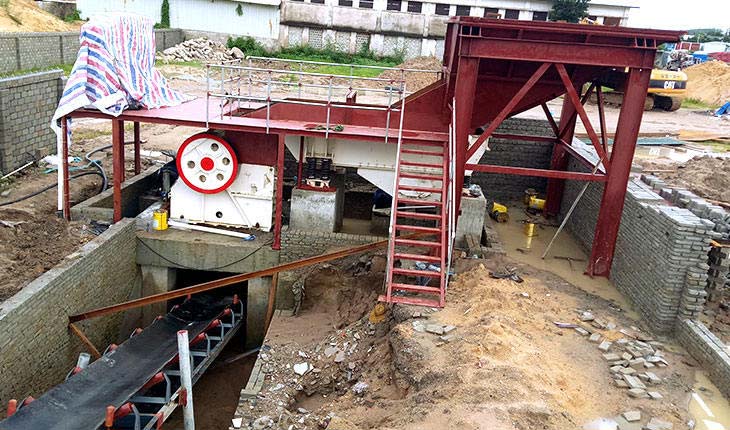 How much is the Hongxing Machinery concrete crusher?

As mentioned earlier, HXJQ concrete crushers are available in a variety of models. The most common rock crusher for sale is the fixed jaw crusher machine. There are many types of fixed jaw crusher machine, ranging from PE series fixed jaw crusher to PEX series, newly developed ordinary fixed jaw crusher machine, as well as upgraded German version of fixed jaw crusher machine.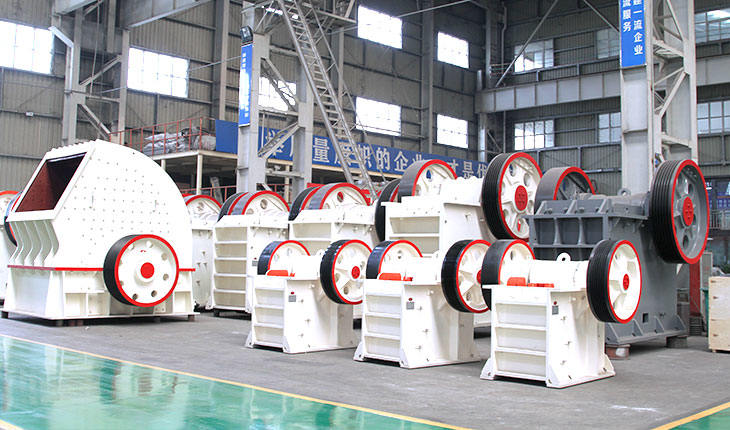 All types of these concrete crushers adopt laminating crushing principle, whose finished products have uniform grain size, less stone powder. However, when the fixed jaw crusher is used as a concrete pulverizer, it is more suitable for customers who do not require a large amount of processing. Different types of concrete crusher will lead to different prices, contact us, we will give you the latest price list meeting your demands.